"Excelsior" Hat and "A Little Faith" Comic Book by JC Lee
Stan Lee's Love Story – 112 Page Edition
Limited Edition: Spider Man Comic
NOTE SHIPPING INFORMATION:

For orders over $300, shipping is free within the continental United States. Please contact us for orders outside of the United States for shipping options - 1 (925) 674-3680.
September 12, 2017 – JC Lee and Stan Lee visit AT&T Park!
September 2017 – JC Lee at the SF Comic Con 2017
Promote respect- Stan Lee's Hands of Respect Lapel Pin!
Palm Springs Comic Con – Featuring Stan Lee
JC Lee gets the Mannequin Challenge Fever
JC with The Hulk at Stan Lee's LA Comic Con
The Queen Joan Lee. Holding her husbands New Honorary Chief of Police Badge at JC's annual Halloween Party.
Owner of JC's favorite Beverly Hills Candy shop
New Stan Lee Video Healing America
Palm Springs Comic Con 2016
JC Lee at San Francisco Comic Con 2016
#HandsOfRespect
JC Lee and the adorable Platinum Plus at Neiman Marcus, discussing the Respect lapel pin. #HandsOfRespect
July 23, 2016 – San Diego COMIC CON 2016
Hey fans! I just got back from San Diego Comic Con and it was awesome! Check out these photos!
Pick up your Respect Pin!
My dad, Stan Lee, designed this pin himself, and he and I would like everyone to go to handsofrespect.com and order one to join Stan and I to show that you too support "Respect" for everyone!
April 12, 2016 – JC Lee @ World Premiere of Captain America Civil War, in Hollywood
JC Lee and her dad, Stan Lee, and Jerry Olivarez arrived at the World Premiere of Captain America Civil War and greeted the stars of Stan's latest Avenger's film, "Captain America Civil War."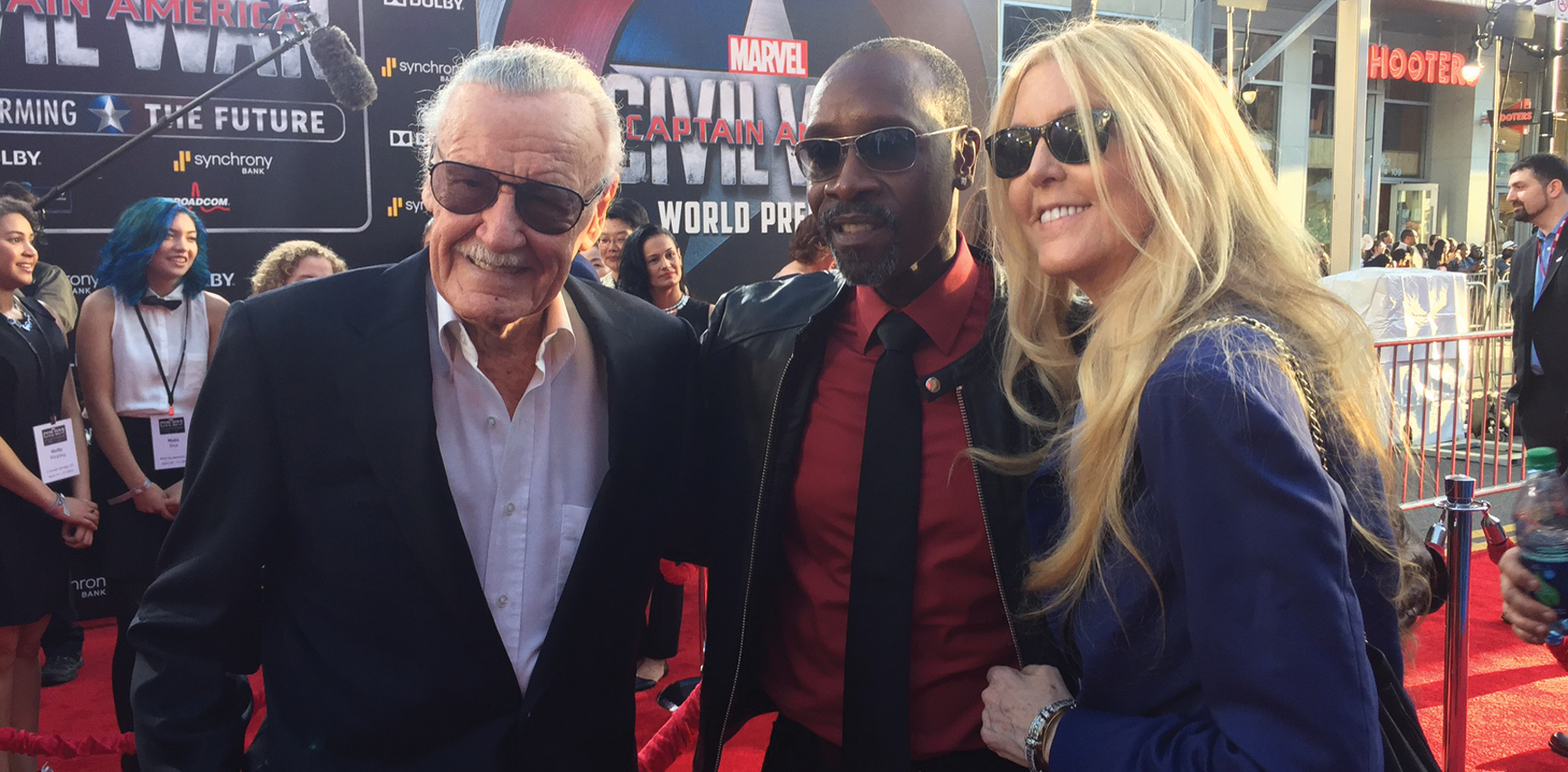 May 7, 2016 – Amazing Fantasy Book Signing
She was signing her new book: "Stan Lee's Love Story"
JC Lee and her father Stan Lee met with fans today, Saturday May 7, at Amazing Fantasy Comics in San Francisco 650 Irving St, San Francisco, CA 94122
A photo album of personal family pics – autographed by Stan, Joan and JC Lee – The whole family!